Teach Your Children to Type
Start learning instantly! Everything runs from your web browser, with nothing to install.
Easy to use. Animated coaches are available to guide every step.
Kids have fun while they learn by playing our typing games or choosing from over 2500 unique exercises.
Kids learn at their level, whether they are beginners or already have some skill.
Track each child's progress with detailed reports and graphs.
Desktop and mobile device support: Windows, Mac, iPads, and Android tablets (with an external keyboard).
Select your Family Size to See the Lowest Cost Plan:
For 1 to 2 learners, you will get the lowest price by signing up for 1 or 2 individual accounts. Here's how it works:
Sign up for a

28

day free trial account. If you cancel during the trial, there are no charges.
Sign up for a second account if needed. Each account is billed and managed separately.
Pay only $

9

per month per account after the trial. (Billed as $

18

every second month per account.)
Cancel anytime. There is no minimum subscription length.
For 3 or more learners, you can take advantage of the discounts we offer to schools and organizations. A one-month free trial is also available
Customized Training for all Ages and Abilities
Recommended age range: elementary school to adult. (Disabling punctuation is recommended below 3rd grade.)
Supports beginning typists as well as those who already have some skill and want to improve.
Choose between different coaches, themes, and sound effects.
Numerous options are available to customize the course to match each child's goals, age level, skill level, and specific needs.
Includes special features for children with special needs.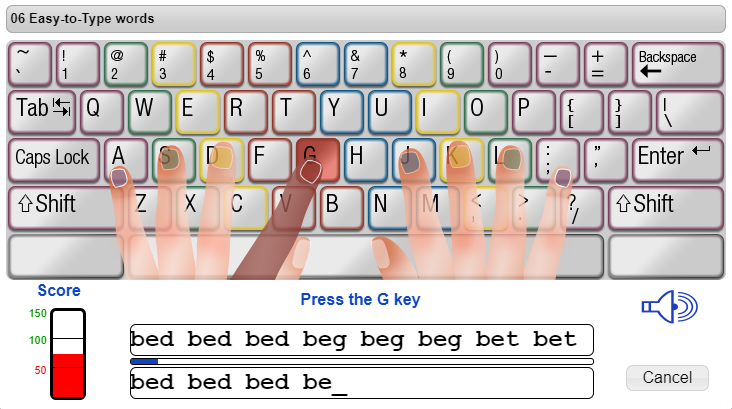 Over 2500 Built-In Exercises
These cover a wide variety of topics, including:
Individual finger training
Rows on the keyboard, such as the home row
Longer typing tests for measuring speed
Interesting trivia and quotations
Jokes and humor
Biographies
Science
History
And much more!
Have Fun with our Typing Games
Meteor Storm: Save your space colony from a meteor shower. Type the words next to the meteors to destroy them with your laser before they impact your shield.
Typing Racer: Your typing speed determines how fast your vehicle moves along the race track. Compete against human opponents or challenge the computer in single-player mode.
Goalie: A fast-paced soccer game. Type the words next to the balls to kick them away and prevent them from getting into your goal.
Trivia Challenge: A trivia game with a twist. Earn points by getting the correct answer AND typing with speed and accuracy. Thousands of questions are included.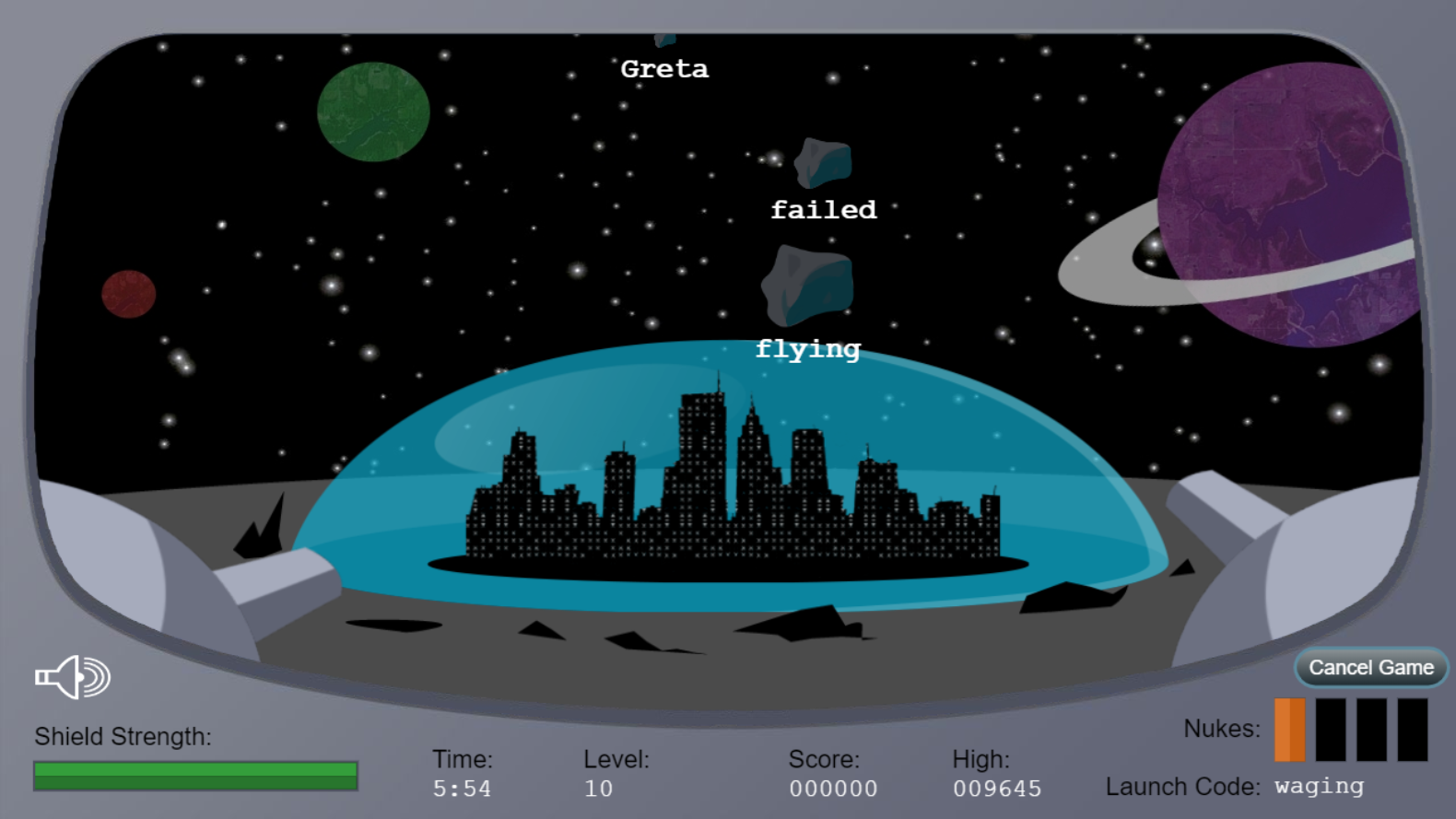 Track Progress with Advanced Reporting
Track your childrens' speed over time.
Review activities completed and time spent on the web site.
Filter your results by date range, exercise groups, and level of detail.